Jackie Clark and her team of experienced agents and marketing specialists at Austin Residential Properties (formerly Jackie Clark Realtors) have been serving residential and commercial clients in Austin and from around the world for over 25 years.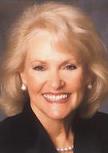 Jackie Clark, Owner and Broker

Successful seller's and buyer's agent and Austin resident for 25+ years

Austin Board of Realtors, Residential Member since 1981

Re-branded real estate firm Jackie Clark Realtors as Austin Residential Properties in 2008

Launched Lakefront Austin Properties division in 2008



- Jackie Clark Realtors, owner and broker – 16 years


- Amelia Bullock Realtors, top listing agent – 2 years


- Cooper & Clark Realtors, co-owner & broker – 4 years (>$11M in listings – 52 listings 1 mo.)


- REMAX Austin Hill Country – 2 years


- Coldwell Bankers Westlake, Previews Section – 2 years
Past awards, recognition and community positions:



- Named by Unique Homes Magazine as one of top U.S. luxury real estate professionals


- Residents of Davenport Ranch (luxury residential subdivision), 1999 President


- Outstanding Young Women of America, Award Recipient


- Westlake/Eanes Independent School District, Teacher


- Women for Reagan Bush, Travis County Chairman


- Austin Christian Women's Club, Board of Directors


- Dallas Council of Public Affairs, Board of Directors


- Dallas Christian Women's Club, Board of Directors


- Kappa Alpha Theta Sorority, Member at Southern Methodist University
Bachelor of Business Administration, Southern Methodist University

Relevant Training: Extensive Texas real estate broker's curriculum plus The Code of Ethics: Your Promise of Professionalism; Short Sales; Staging to Sell: Strategic Marketing Through Home Staging; Earnest Money Contracts & Addenda; Contract Amendments; Working with Email Lists and RealList Tax Records; Advanced Internet Training; Red Flags: Property Inspection Guide; Title Agency of Austin Appraisal Series I; Ethics and the Law; Mediation and Arbitration and more...

Jackie Clark, president and broker of Austin Residential Properties and Lakefront Austin, and her team have been serving residential and commercial clients in Austin, in Westlake and from around the world for 25 years.  Special attention to each client's needs, well-honed marketing skills, and a proven track record in transforming new listings into expedient sales have placed her in the top 10 percent of the national luxury-home industry in prior years.  Her expertise in the estates market is often sought by top professionals, bankers, brokers and appraisers.

Austin Residential Properties represents buyers and sellers all over Austin, with a special focus on Westlake, North Austin and lakefront properties, including Lake Austin, Town Lake and Lake Travis.  We represent buyers and sellers of upscale homes, and also focus on the move-up market, short sales and home swapping.   

Our team has extensive experience listing and selling homes for executives in the Austin area, and can be counted on to deliver a smooth and enjoyable relocation experience for newcomers and their families.  Our residential clients have come from prestigious companies like Dell, Motorola, IBM, and Bristol-Myers Squib, and we have also served commercial clients in the restaurant and hospitality industries.

Our success is based on an excellent reputation, extra-effort service, and a referrals network of satisfied repeat customers who become our friends.  If you want a partner during your upcoming home transition who is trustworthy, dependable and pleasant to work with, choose Jackie or an agent on her team as your exclusive partner.  You will be pleased with the results.

Rita Moore, Residential Buyer's Agent and Listing Specialist

Serving Austin residential homebuyers and sellers as a successful listing and sales agent with JCR and Austin Residential Properties – 16 years

Native Austinite who has raised 2 children who attended Eanes ISD schools

Relevant Training: Real Estate Resources for the Successful Salesperson; TREC Ethics; Analyze Your Market and Foreclosure Protocol; Mediating Real Estate Disputes; Understanding Residential Real Estate Appraisal; Truth in Advertising; Mediate, Arbitrate, Litigate; The Code of Ethics: Your Promise of Professionalism; The True Meaning of Representation; Legislative and Environmental Issues; Law of Contracts; Property Management; Residential Inspection; Marketing: Sellers/Listing Agent and more...

Elesha Relyea Kinn, Residential Buyer's Agent and Listing Specialist

Master's Degree in Organizational Communications/Business, Pepperdine University, 1999

Bachelor's of Elementary Education/Special Education, Baylor University, 1995

Relevant Training: Law of Contracts; Real Estate Finance I; Real Estate Principles I; Real Estate Principles II; Law of Agency

Elizabeth Clark, President, Investment Specialist and Listing Specialist

Investment specialist serving residential buyers and investors

Listing specialist with 20 years of general marketing experience

Austin resident since 1971 (Westlake, North Austin and Central Austin)

15 years of marketing, strategic planning, eCommerce and business development experience at Dell Inc., Motion Computing (Austin high-tech startup) and the U.S. White House

Extensive internet marketing and social media expertise



- President, Harvard Business School Alumni Club of Austin


- Board Member, Christian Women's Job Corps of Austin


- Board Member, Multicultural Artists Partnership of Austin
M.B.A., Harvard Business School

Relevant Training: 

Texas Real Estate Brokerage, Fundamentals of Real Estate Investing, Foreclosure / Short Sale Workshop, Law of Contracts, Marketing - Sellers/Listing Agent, Real Estate Principles I, Real Estate Principles II, Law of Agency, 2011 TREC Ethics and Legal Update

Harvard Business School courses:  Negotiations, Marketing, Entrepreneurial Marketing; Entrepreneurial Management; Finance, Accounting, Power & Influence, Managing Service Operations, Technology & Operations Management; Business, Government & the International Economy; Leadership; Managing Across Cultures; The Moral Leader

Harvard Business School seminar in 2009 on Digital Media

Past professional training: Leadership, Project Management, Cross-Cultural Relations, Stephen Covey seminar, Media Training

Undergraduate business courses: Sales Management, Advertising Management, Finance, Statistics, Marketing Management, Psychology, Sociology, Information Resource Management 

Copyright © 2009 Austin Residential Properties and Jackie Clark. All rights reserved.

SPECIALIZING IN EXECUTIVE HOMES, DOWNTOWN LIVING AND LAKEFRONT PROPERTIES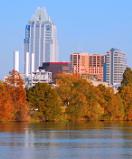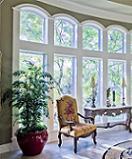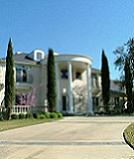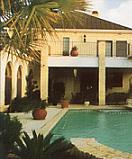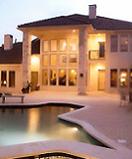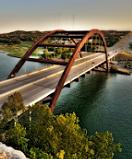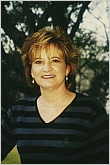 Anise Schiff, Marketing and Operations Assistant